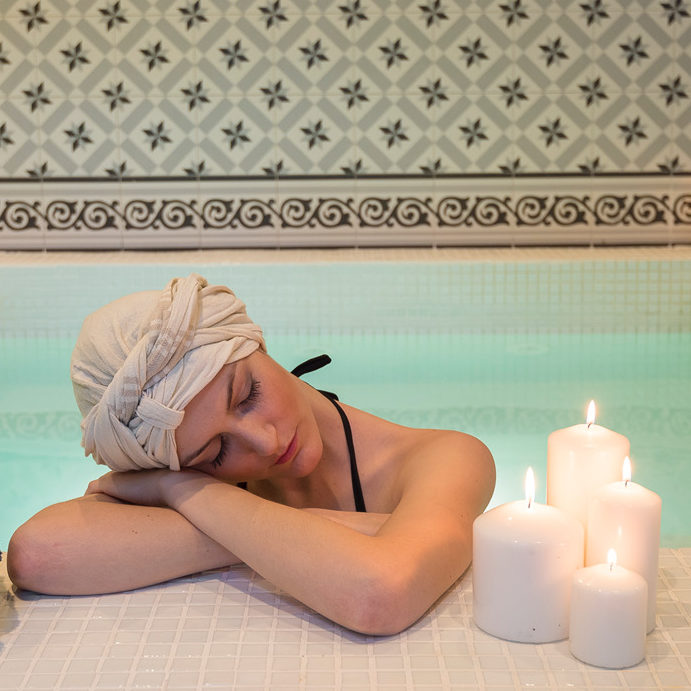 Hydrotherapy pass
Access for Jacuzzi + Hammam + Lounge zone +Tea
+ details HYDROTERAPY PASS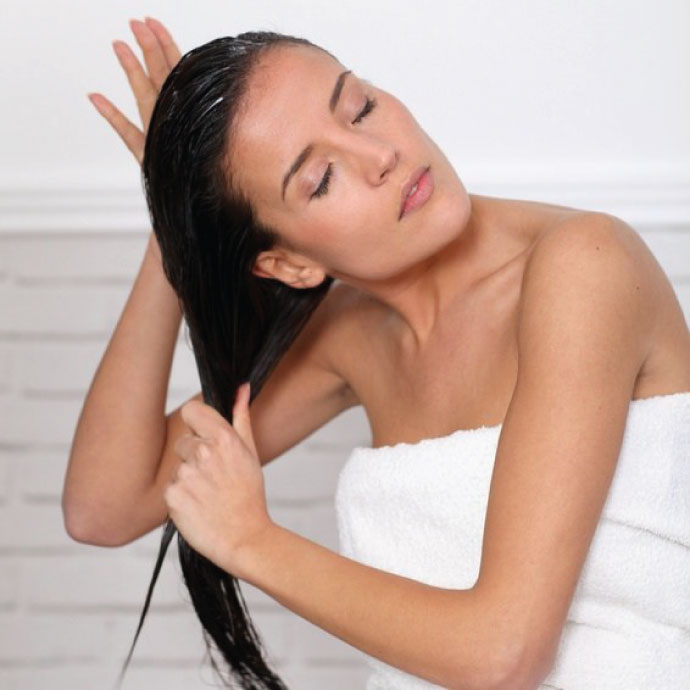 Nutrient Hair Care
Argan oil, recognized as the gold of the desert
+ details NUTRIENT HAIR CARE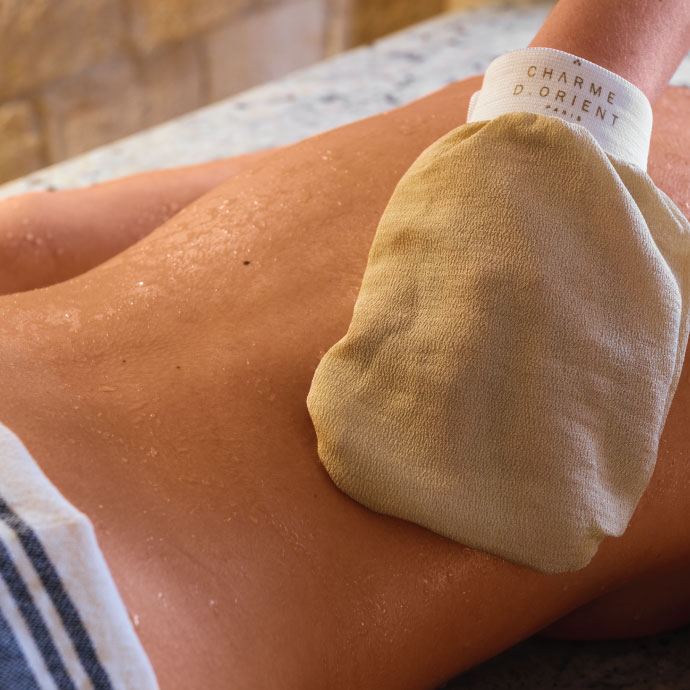 THE BASIC
Hammam + Black soap scrub. Also ideal for keeping your tan longer
+ details BASIC RITUAL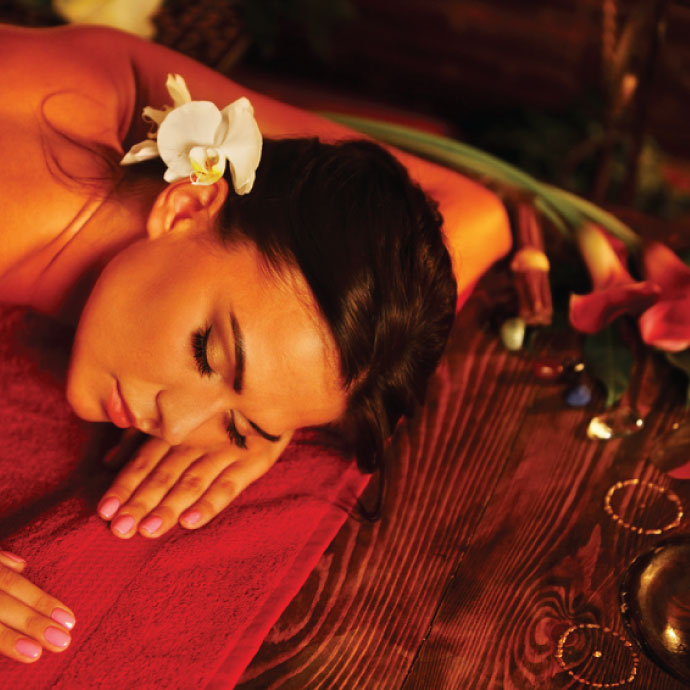 Ritual of Hammam
Hammam + Scrub with black soap + Massage Sensorial the Patio 20 min
+ details HAMMAM RITUAL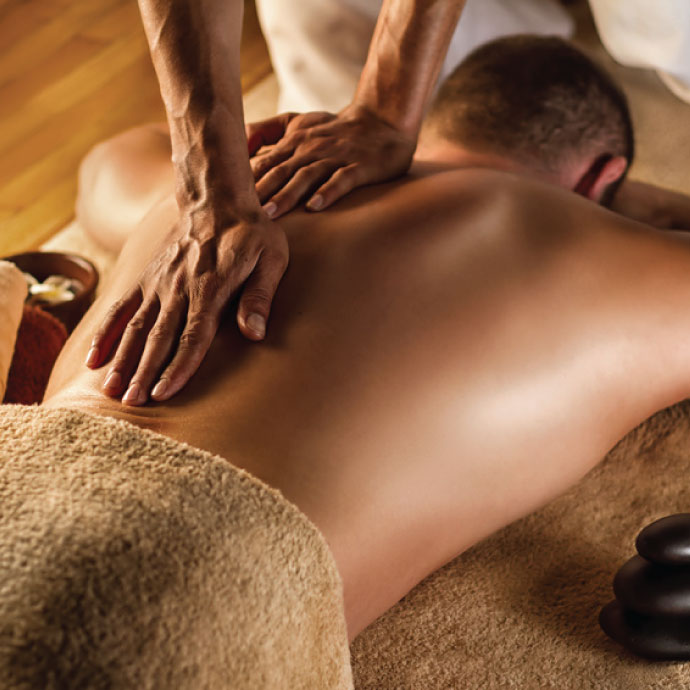 The Medina Ritual
Hammam, exfoliation with black soap, Le Patio Sensory Massage (45 min.)
+ details THE MEDINA RITUAL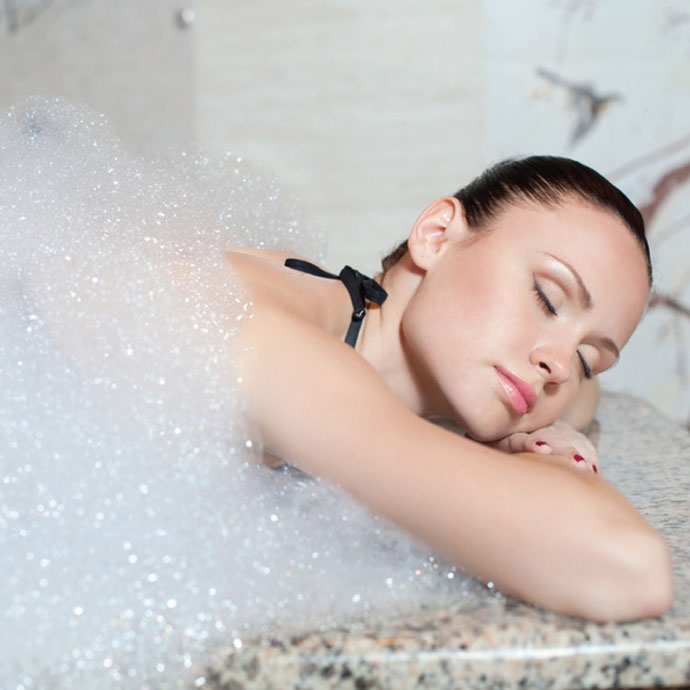 Float in the clouds
Hammam, peeling with black soap, masaje a cloud of foam, hydration with orange blossom…
+ details FLOAT IN THE CLOUDS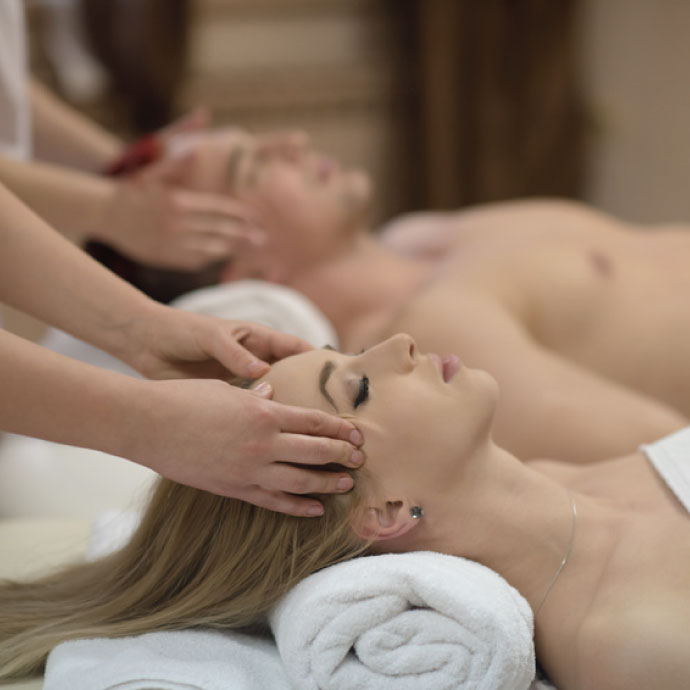 The 1001 NIGHTS (for 2)
2 Hammams / 2 Peelings with black soap, 2 "Le Patio" Sensory Massages
+ details THE 1001 NIGHTS (FOR 2)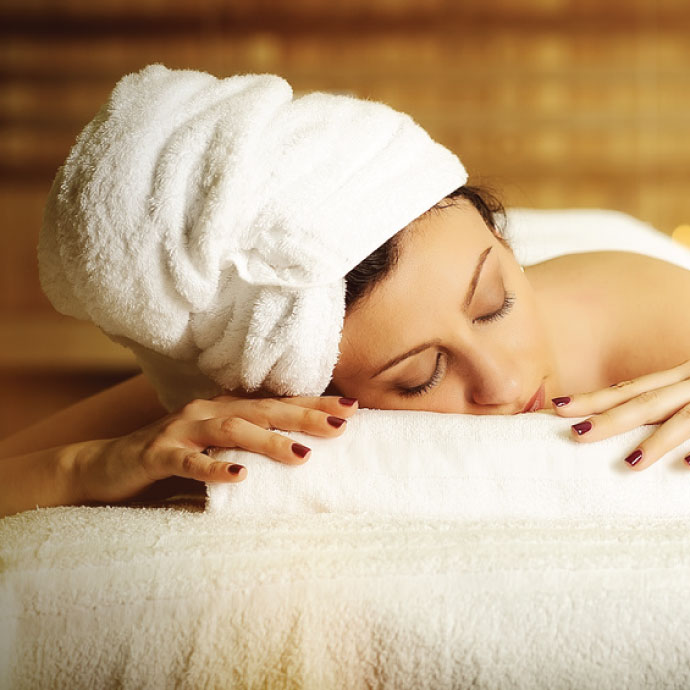 Supreme Ritual
Hammam/Jacuzzi + Scrub withe black soap + Rhassul wrapping + Sensorial massage
+ details SUPREME RITUAL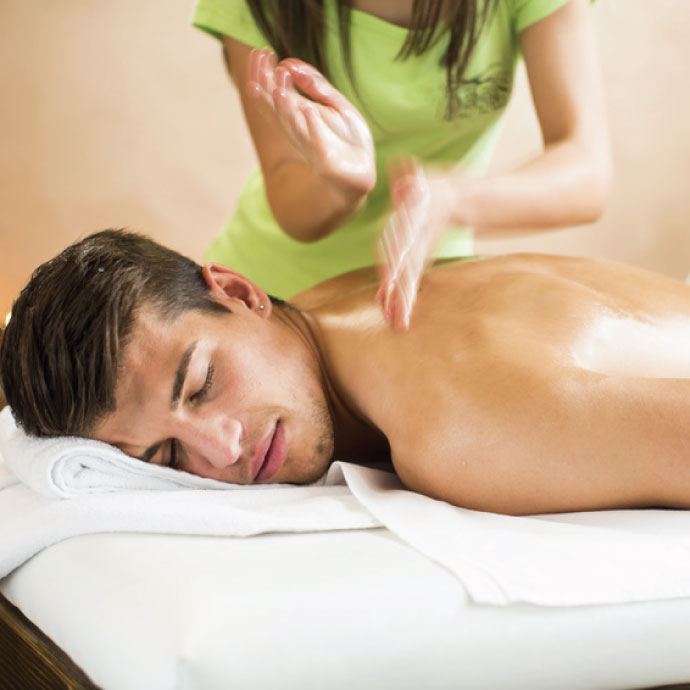 PRINCIER RITUAL
Natura Bissè Facial Treatment. Deep restorative back massage 30 minutes.
+ details PRINCIER RITUAL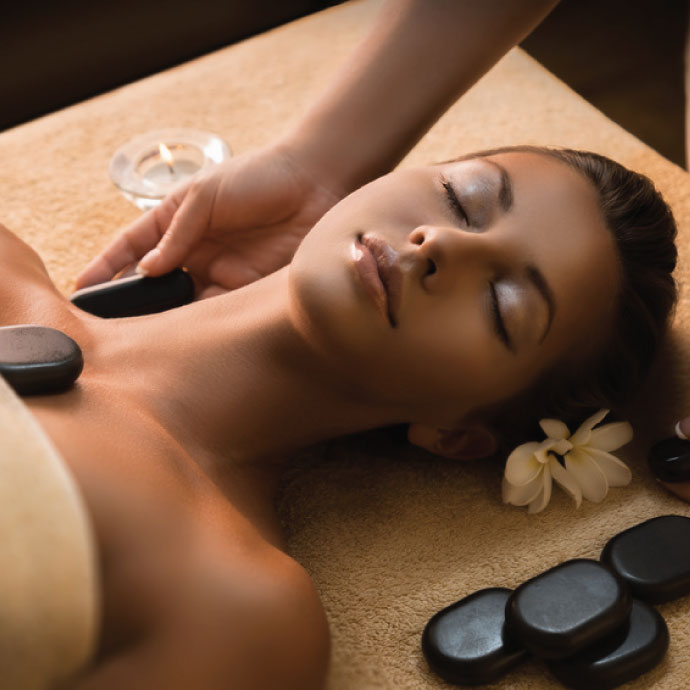 ARIZONA DREAM RITUAL
Body scrub with alum stone. Aromastone 60 minutes.
+ details ARIZONA DREAM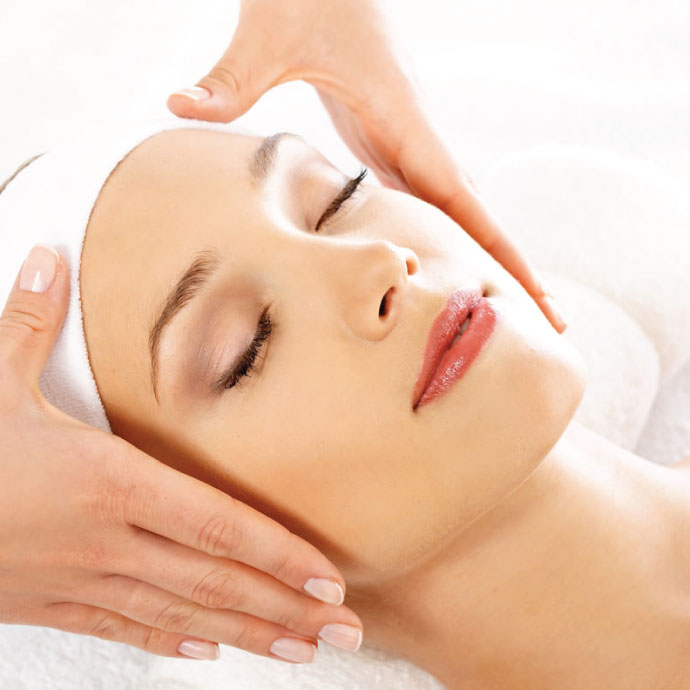 THE NIRVANA RITUAL
Natura Bissè Facial treatment. Essential shock. LPG anti-aging. Foot reflexology
+ details NIRVANA RITUAL
ROYAL RITUAL
Natura Bissè Vitamin C Facial. Sensory massage 60 minutes.
+ details ROYAL RITUAL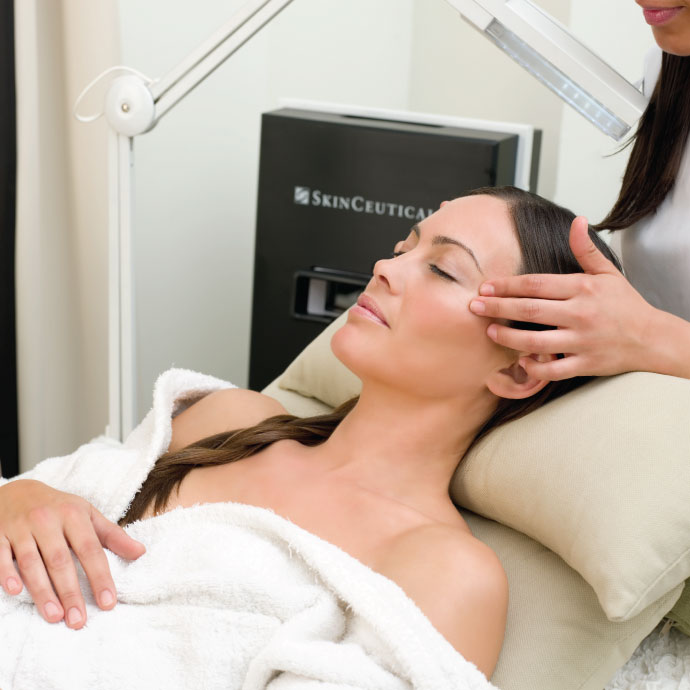 NUPTIAL RITUAL
Facial treatment vitamin. Eyelashes tint. Sensorial massage 60 minutes.
+ details NUPTIAL RITUAL
THE BENEFITS OF HAMMAM
Hot and humid steam bath 46 ° C with eucalyptus flavor spread beneficial to the respiratory tract.
The heat causes the pores to expand and releases toxins, dirt and accumulated bacteria. Sweating makes it possible to eliminate them permanently.
The skin is regenerated in depth because in addition to this natural process, we often carry out care such as washes and scrubs that eventually renew the dead cells and offer a new life to your skin.
Moist heat activates blood circulation.
The relaxing atmosphere of the Hammam due to the odors of essential oils allows us to eliminate stress, muscular tensions, muscle aches and other superficial pains and finally, promotes sleep.
It is an invitation to the trip that offers us the hammam, the time of an afternoon or even an hour of relaxation.
JACUZZI
You immerse yourself in a water at 36 ° C and you benefit from a system of hydrotherapy varied thanks to the various jets of water and air. Let go of taking…
LOUNGE AREA
Indoors or outdoors, sunbathing and comfortable armchairs allow you to enjoy the tea offered during this moment of relaxation.